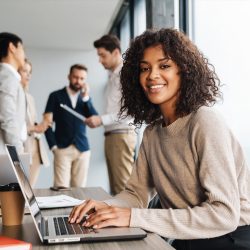 Each year, Canada benefits from the skills brought in by thousands of temporary foreign workers, which contribute to the country's economy and address crucial gaps in the labor market. However, these foreign workers often encounter obstacles when it comes to enrolling in certain study programs that could help them pursue their aspirations and create new opportunities.
On June 27, 2023, Sean Fraser, Minister of IRCC, announced a new temporary measure that eliminates the restriction on the duration of study programs for temporary foreign workers who do not hold a study permit.
How Long Can I Extend My Study Program for Without a Study Permit?
Effective immediately, foreign workers will have the chance to pursue additional training and education to enhance their careers. This measure will broaden their future work opportunities and increase their chances of transitioning to permanent residency.
Previously, foreign workers were only allowed to study in programs of six months or less while working, requiring a separate study permit for longer programs. This created a barrier for those seeking to enhance their education, receive additional training, or validate their foreign credentials through specific programs.
From June 27, 2023 until June 27, 2026, foreign workers who hold a valid work permit in Canada that was issued on or before June 7, 2023, or a letter issued by IRCC on or before June 7 authorizing them to work while their work permit extension application was in process, can study full-time or part-time in Canada while their work permits are valid, without restrictions on the length of the program.
Are You Interested in Extending Your Study Authorization While Working in Canada?
If so, Contact VisaPlace today. All our cases are handled by competent and experienced immigration professionals who are affiliated with VisaPlace. These professionals consist of lawyers, licensed paralegals, and consultants who work for Niren and Associates an award-winning immigration firm that adheres to the highest standards of client service.
Ready for the next step? Book your 1 on 1 consultation now or call us at 1-888-317-5770.
Have a Question related to your Immigration Needs?
Click here to fill out the FREE Immigration Assessment form below and get a response within 24 hours to see if you're eligible.
The assessment form should take approximately 5-7 minutes to complete. We will get back to you within one business day to let you know if we are able to help.