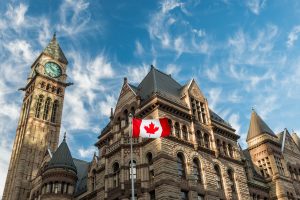 Canada has halted the deportation of dozens of students who entered the country using fraudulent university admission letters, Immigration Minister Sean Fraser announced on Wednesday.
Fraser said after the Canadian Broadcasting Corporation reported in March that some Indian students had been served with deportation orders for allegedly using false travel documents to enter Canada in an immigration scheme.
According to the CBC, the Canadian government has warned Indian students involved in a fraudulent university immigration scheme that they could face deportation. The students claim they were unaware of the fake credentials and false travel documents and blame the alleged fraud on immigration officials in India who assisted them in the application process. In response, students and advocates have requested a halt to the deportations.
What Will Happen to Students Involved in the Scam?
Fraser indicated that a special task team will investigate each instance of a student facing deportation. The number of those facing deportation was not disclosed to the public. Fraser announced that ongoing deportation would be temporarily halted, permitting students to remain in Canada while their cases are being considered.
According to official figures, Canada welcomed over 800,000 foreign students with active student visas in 2022, with around 320,000 of them being from India. Because of the relatively simple process of obtaining a work visa, Canada is a popular location for overseas students.
Students interviewed by the CBC disclosed that after arriving in Canada, they were informed by agents that they could not attend the institution that had purportedly issued their acceptance letters. They were instead directed to private colleges. When the students finished their education and requested work permits or permission to stay in Canada, the fraudulent scam became apparent.
Fraser pledged that legitimate international students who had been deceived by the scammers will be allowed to stay in Canada. Those who were complicit in the fraudulent plot, on the other hand, would be held liable. Authorities will look into evidence of those who arrived in Canada and immediately began working rather than studying.
How to Watch Out for Other Immigration Scams
Immigration scams can be scary, which is why we have many resources to help you in making sure you won't be scammed. There are many different ways in which someone may try to scam you and pretend they are an immigration law firm. You will want to always make sure you are dealing with a reputable immigration law firm. Here are some resources on what to look out for and how to do so:
Are You Interested in Studying in Canada?
If so, Contact VisaPlace today. All our cases are handled by competent and experienced immigration professionals who are affiliated with VisaPlace. These professionals consist of lawyers, licensed paralegals, and consultants who work for Niren and Associates an award-winning immigration firm that adheres to the highest standards of client service.
Ready for the next step? Book your 1 on 1 consultation now or call us at 1-888-317-5770.
Have a Question related to your Immigration Needs?
Click here to fill out the FREE Immigration Assessment form below and get a response within 24 hours to see if you're eligible.
The assessment form should take approximately 5-7 minutes to complete. We will get back to you within one business day to let you know if we are able to help.