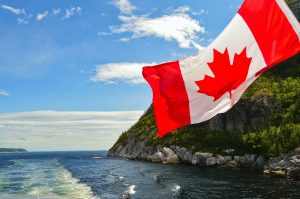 On April 24, 2023, Sean Fraser, Minister of Immigration, Refugees, and Citizenship, revealed that the Government of Canada has implemented additional immigration policies to assist Sudanese temporary residents who are currently in Canada and may be unable to return home due to their country's fast deteriorating condition.
The situation in Sudan is continuously changing, and movement inside the nation remains difficult and dangerous, limiting IRCC's capacity to process new applications at this time. To make it easier for those still in Sudan to travel once it is safe to do so, the Canadian government will prioritize the processing of completed temporary and permanent residency applications already in the system from people still in the country. This covers visiting visa applications for qualifying immediate family members of Canadian citizens and permanent residents, allowing them to join their loved ones in Canada.
Sudanese Nationals May Extend Their Stay in Canada
As of April 30, 2023, Sudanese nationals in Canada can request to extend their stay or alter their status as a visitor, student, or temporary worker free of charge. This includes free open work permits, which give individuals access to the labour market and more freedom in supporting themselves while in Canada. These steps will serve to protect the Sudanese people already in Canada by keeping families together and providing them with a safe place to live.
Some permanent residents living outside of Canada may be unable to get access to their Sudanese travel documents. As a result, IRCC is also removing the requirement to have a passport or travel document in order to be granted for a permanent residence visa to enter Canada. These steps are in addition to the fee waivers for passports and travel papers for Canadians and permanent residents of Canada in Sudan, as well as the prioritizing of completed applications for temporary and permanent residence from Sudanese citizens for when it is safe to travel.
Canada Waves Fees for Family Members Fleeing Sudan
On May 4th, 2023, Sean Fraser, Minister of Immigration, Refugees, and Citizenship announced the Canadian government will wave temporary residency application fees for foreign nationals who fled Sudan with Canadian family members.
Foreign nationals who evacuated Sudan with Canadian family members will be eligible to apply for temporary residence without owing the processing fee. They will be able to submit applications for an open work permit or study permit, as well as permanent residence under the family class, after they arrive in Canada.
Do You Need Canadian Immigration Help in Regards to Sudan?
If so, Contact VisaPlace today. All our cases are handled by competent and experienced immigration professionals who are affiliated with VisaPlace. These professionals consist of lawyers, licensed paralegals, and consultants who work for VisaPlace Legal an award-winning immigration firm that adheres to the highest standards of client service.
Ready for the next step? Book your 1 on 1 consultation now or call us at 1-888-317-5770.
Have a Question related to your Immigration Needs?
Fill out the FREE Immigration Assessment form and get a response within 24 hours to see if you're eligible.
The assessment form should take approximately 5-7 minutes to complete. We will get back to you within one business day to let you know if we are able to help.