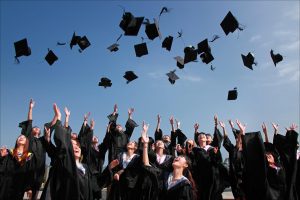 In Canada, a Designated Learning Institution (DLI) is a school or educational institution that has received government approval to accept and host international students. A letter of approval from a DLI is required in order to receive a study permit in Canada.
International students' compliance with the conditions of their study permits and with Canadian immigration laws falls under the responsibility of DLIs. The idea of a Designated Learning Institution is crucial in Canada for the following reasons:
International Students Recieve Quality Education
Canadian DLIs are held to strict quality assurance criteria to guarantee that they deliver the best education to international students. To continue to be qualified to host international students, they must continue to achieve strict requirements and uphold high standards.
Aids Foreign Students in Adhering to Immigration Laws
To avoid any legal problems as an international student, it's crucial to make sure you adhere to Canadian immigration laws. International students who need assistance with the difficult application, renewal, and compliance processes can turn to DLIs.
Allows International Students to Work in Canada While Studying
DLIs are in charge of ensuring that foreign students abide by the rules on working while enrolled in classes in Canada. They need to make sure that international students who want to work are guided and supported in doing so, and that they adhere to the conditions of their study permits.
Offers a Secure and Encouraging Environment
DLIs are in charge of making sure that overseas students are in a secure and encouraging learning environment. They must offer resources and assistance to international students as well as abide by all rules and regulations of Canada, particularly those pertaining to health and safety.
Makes the Transition to Permanent Residency Easier
Many overseas students prefer to stay in Canada after finishing their studies and applying for permanent residency. DLIs play an important role in assisting overseas students with this transition by offering guidance and assistance with the application process.
What Schools in Canada Are a DLI?
Every primary and secondary school in Canada is a DLI.
To accept international students, post-secondary schools must obtain permission from the provincial government. If you want to study at the post-secondary level in Canada, check sure your school and program of study are on the list of Canadian DLIs below.
If you plan to stay in Canada after graduation, you will want to be sure to choose a DLI that allows you to apply for a Post-Graduation Work Permit.
Canada Designated Learning Institutions List
British Columbia DLIs
College of New Caledonia
Columbia International College
The University of the Fraser Valley
Vancouver Community College
Alexander College
Fraser International College
British Columbia Institute of Technology
Acsenda School of Management
Columbia College
Douglas College
Greystone College of Business and Technology
Gastown Business College
Thompson Rivers University
Northeastern University
Simon Fraser University
University of British Columbia
Trinity Western University
University of Victoria
University of Northern British Columbia
Alberta DLIs
Alberta University of the Arts
Canadian Imperial College
Burman University
Ambrose University
CDI College of Business, Technology and Health Care
Canford Institute of Technology
Canadian Southern Baptist Seminary and College
Columbia College
Centennial Flight Centre, Inc.
Lethbridge College
Concordia University of Edmonton
Lakeland College
Southern Alberta Institute of Technology
Northern Alberta Institute of Technology
St. Stephen's College (U of Alberta Campus)
St. Mary's University
University of Alberta
The King's University
University of Lethbridge
University of Calgary
Manitoba DLIs
Assiniboine Community College
Heartland International English School
Brandon University
Booth University College
International College of Manitoba
Harv's Air Service
Canadian Mennonite University
Herzing College
Red River College
University of Manitoba DLIs- Institute of Trades and Technology
Providence University College and Theological Seminary
Royal Winnipeg Ballet School
Robertson College
University of Manitoba
Université de Saint-Boniface
University of Winnipeg
Nova Scotia DLIs
Acadia University
Memorial University of Newfoundland
College of North Atlantic
Western Regional School of Nursing
Academy of Learning Career College
Apex Language and Career College
Acadia University: English Language Centre
Cape Breton University
Atlantic School of Technology
Canadian Language Learning College
Dalhousie University ESL Programs
Dalhousie University
Eurocentres Language and Educational Centres
East Coast Language College
Eastern College
International Language Institute
Nova Scotia College of Arts and Design
ICEAP Nova Scotia Inc
Halifax Language Institute of Canada
Mount Saint Vincent University
Nova Scotia Community College
St. Mary's University
St. Francis Xavier University
University of King's College
Ontario DLIs
Centennial College
Ontario College
Georgian College
Huron University College
George Brown College
ILAC International College
King's University College
Queen's University
Lakehead University
McMaster University
Tamwood International College
Ryerson University
University of Ontario Institute of Technology
Trent University
University of Guelph
University of Toronto
University of Ottawa
University of Western Ontario
University of Waterloo
Wilfried Laurier University
University of Windsor
York University
Prince Edward Island DLIs
Collège de l'Île
Moonlight International Academy
Holland College
University of Prince Edward Island
Study Abroad Canada Language Institute
Are You Interested In Studying in Canada at a Designated Learning Institute?
If so, Contact VisaPlace today. All our cases are handled by competent and experienced immigration professionals who are affiliated with VisaPlace. These professionals consist of lawyers, licensed paralegals, and consultants who work for VisaPlace Legal an award-winning immigration firm that adheres to the highest standards of client service.
Ready for the next step? Book your 1 on 1 consultation now or call us at 1-888-317-5770.
Have a Question related to your Immigration Needs?
Fill out the FREE Immigration Assessment form and get a response within 24 hours to see if you're eligible.
The assessment form should take approximately 5-7 minutes to complete. We will get back to you within one business day to let you know if we are able to help.