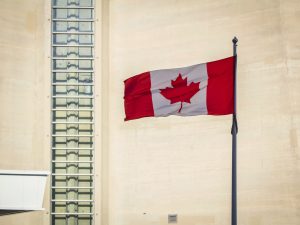 On August 24, Canada's Minister of Immigration spoke in Vancouver on IRCC's ongoing efforts to minimize application backlogs, enhance client satisfaction, and solve labor shortages.
As a quick fix, the IRCC has declared that it will have hired up to 1,250 more staff members by late fall in an effort to increase processing capacity, decrease the backlog, and work toward long-term system efficiency. According to IRCC, the new personnel will shorten application processing timelines and enable the processing of new applications at pre-pandemic levels, including the six-month service requirement for Express Entry programs.
Record Numbers Processed in the Last 7 Months
IRCC welcomed 405,00 new permanent residents to Canada in 2021, with a target of 431,000 based on the Immigration Levels Plan for 2022. Record numbers were processed between January and July 2022. Between January 1 and July 31, 2022, 275,000 new permanent residents have come to the country. 349,000 new work permits, including 220,000 open work permits, had been issued throughout the same time period (OWP). Holders of an OWP are able to work in most occupations across Canada.
Applications for study permits increased as well; 360,000 permits have been issued so far in 2022. In comparison to the total number of study permits issued during the same period in 2021, this represents a 31% increase.
IRCC Will Release Monthly Backlog Data
According to the IRCC, processing backlogs have gotten worse as a result of Canada's humanitarian response to crises and updating dated equipment to keep up with demand. According to their analysis, all business lines combined had about 54% of applications in the system that were older than the service standard as of the end of July. According to IRCC, its current goal is to handle 80% of fresh applications in accordance with service standards.
In response to the backlog, the IRCC said that it will post monthly data on its website and provide further details about additional measures being taken to enhance the system in the coming weeks.
Canada Citizenship Backlog
The Canadian citizenship inventory stands at 444,792 applicants as of July 15, compared to 394,664 on June 1.
Canada Permanent Residence Backlog
The permanent residence inventory stands at 514,116 people as of July 17, compared to 522,047 as of June 6.
Temporary Residence Backlog
The number of individuals applying for temporary residence as of July 17 was 1,720,123, up from 1,471,173 as of June 6.
Express Entry Backlog
As of July 17, a total of 51,616 Express Entry candidates were awaiting results, a considerable decrease from the 88,903 reported on March 15 when comparable data was available.
The IRCC may once more hold all program draws due to the decline in Express Entry backlogs, and the average processing time for new Express Entry applications has returned to six months. The IRCC's first all-program draw since December 2020 took place on July 6.
Family Sponsorship Backlog
The overall inventory of family class applicants is up to 118,251 persons compared to 112,837 persons on June 6.
Overview of the Backlog in Immigration
The backlog at IRCC has almost tripled since the pandemic. According to the most recent IRCC data, the backlog reached roughly 2.7 million applications by mid-July. However, more recent information made public by the IRCC today shows that as of July 31, the backlog has decreased to about 2.4 million applicants.
The definition of a backlog used by the department has also received an update from IRCC. On its website, it states that applications that are processed in accordance with its service criteria are not regarded as being in the backlog. Applications, however, that are not handled in accordance with its service requirements are added to the backlog.
The department establishes standards for each business line based on the IRCC service standards. For instance, Express Entry has a service requirement that all applications for permanent residency be handled within six months.
The new IRCC webpage states that 47% of the 639,500 applications for permanent residence that are currently being processed meet its service requirements.
In the meantime, 41% of the roughly 1.4 million applications for temporary residence meet its service standards.
In accordance with IRCC service standards, about 65% of the approximately 379,000 citizenship applications are being processed.
The department's stated goal is to complete 80% of applications within its service standards. The department's new webpage includes estimates for when it expects to be able to accomplish this goal across all of its lines of business. For Express Entry, the Provincial Nominee Program, and the Spouses, Partners, and Children's Program, for example, it anticipates achieving this objective by the end of this year.
Are You Interested in Immigrating to Canada?
If so, Contact VisaPlace today. All our cases are handled by competent and experienced immigration professionals who are affiliated with VisaPlace. These professionals consist of lawyers, licensed paralegals, and consultants who work for Niren and Associates an award-winning immigration firm that adheres to the highest standards of client service.
Ready for the next step? Book your 1 on 1 consultation now or call us at 1-888-317-5770.
Have a Question related to your Immigration Needs?
Fill out the FREE Immigration Assessment form and get a response within 24 hours to see if you're eligible.
The assessment form should take approximately 5-7 minutes to complete. We will get back to you within one business day to let you know if we are able to help.